Concept Design, Storyboarding and Pre-Vis: (Pre-Productions Services)
Our professional artists will put your vision on paper so that you can communicate your ideas to the whole production team and investors. Let us help you bring your story life in a rough form allowing you to tweak your vision before committing resources to the full production. Avoid costly mistakes, time consuming re-work and increase investor confidence.

3D modeling and Texturing for Broadcast and Film
Need a Model of an existing product vehicle or person? Our expert modelers can create 3D virtual replicas of existing objects as well as digital doubles for use in digital stunts. We can also design and sculpt creatures/monsters as well as environments to be used as digital set extensions and matte paintings.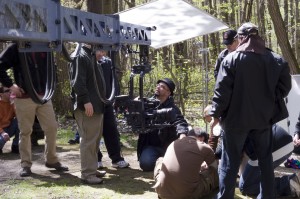 Video/Film Production
If you want an end to end solution we can schedule and provide you with an experience Film/Video Crew to capture your vision. Whether you need a Training Video, a Trade Show Video, a Commercial or a Feature Length Film we can assemble a team that meets your need. We can also schedule green Screen Studio Facilities, locations and equipment. If you have a production team we can assist you with Color Grading, Lut Development and onsite DIT to create digital Dailies of your shoot, as well as prepping your files for editorial.